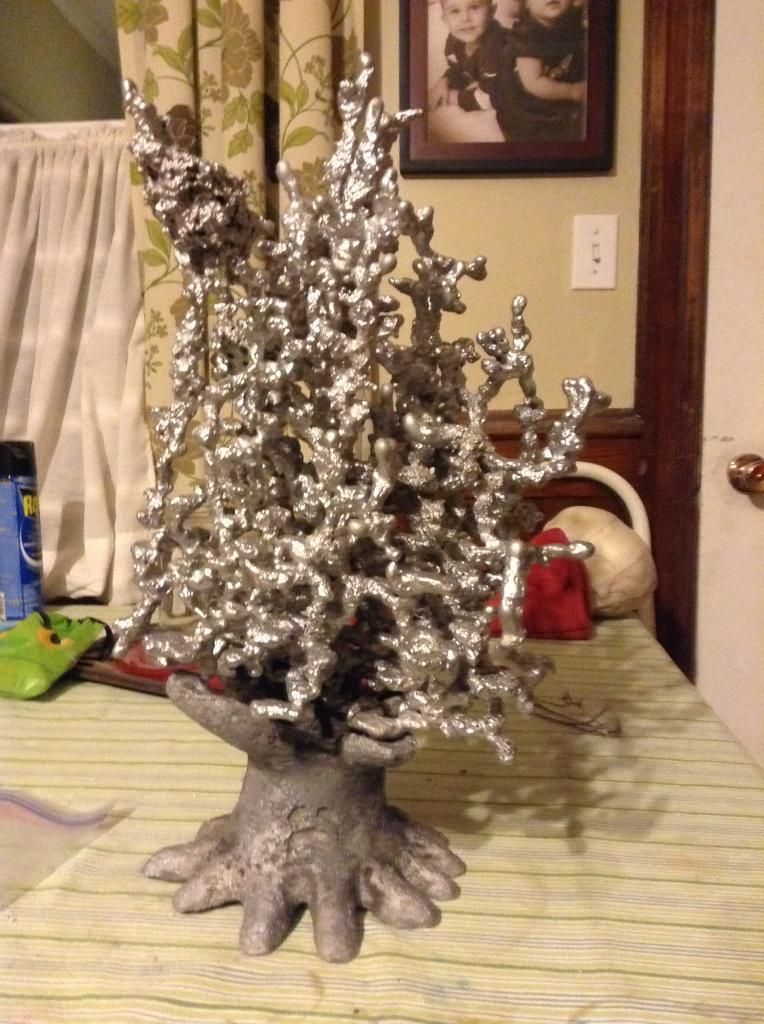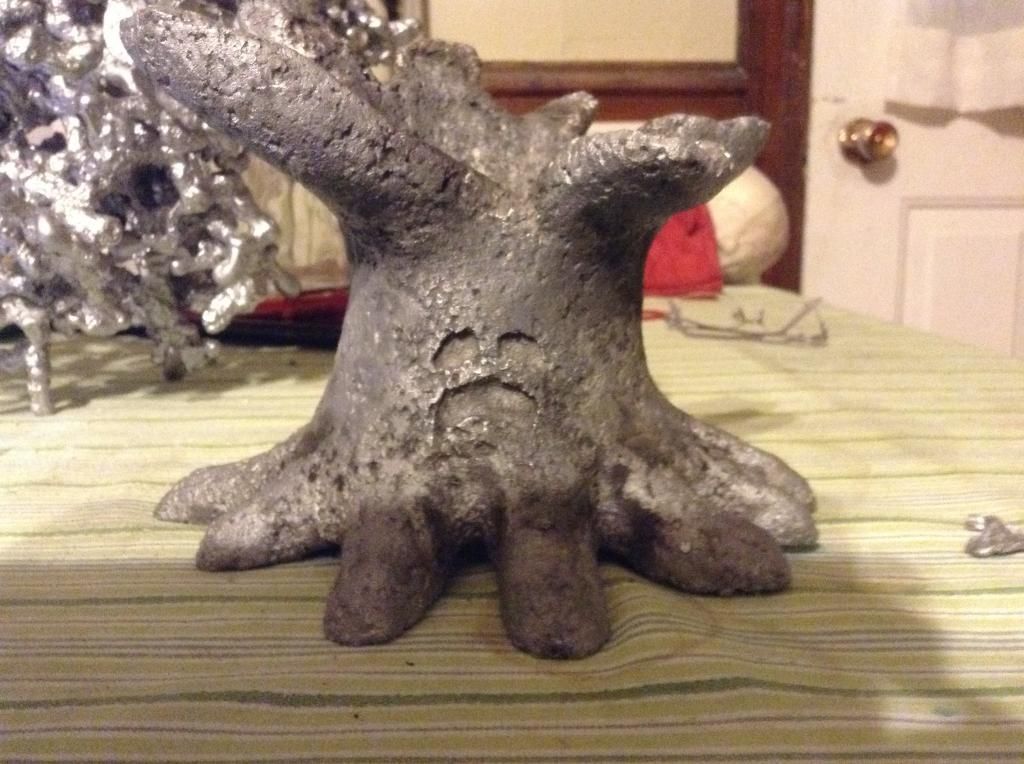 This is my latest cast aluminum project. Well, one of them. The trunk still needs some polishing. I used the lost foam casting technique (ie. replacing a styrofoam carving that is buried in a bucket of sand with molten metal via magic and sheer awesomeness) to make the trunk part, and the foliage is an upside-down casting of a problematic ant colony in my backyard that I poured molten metal into. Those little creepy crawly bitey bastards never knew what hit them...
I was going to have to dig a hole there anyhow (to bury my old dog in
), so this way at least I got to pull something shiny out of it first. It was a deep nest, and the ants in the deepest tunnels survived. But they moved out PDQ after the rest of their colony got vapourized and their metal-filled tunnels were dug up, freeing them. I'll give them a couple years at least to rebuild before I unleash another Doom on them. (I kid; I'm not even sure where the survivors went. Some sort of antish Dragonstone equivalent, I suppose. Or maybe just wherever ants go...)
The whole thing is made of used aluminum alloy car wheels I recycled in the hobby foundry I built about a year ago. Backyard metal casting is a super fun hobby that not too many people realize ie even a thing! But it totally is; we even have our own forums over at Alloy Avenue... Just don't try doing it without doing your homework first, as it can be dangerous and unforgiving! Fire and Blood! I have seen both in this hobby, but so far no major maimings so it's worth it.
I plan on making more Ice & Fire themed fan art castings in the near future. Maybe some house sigil and words plaques or something. Likely I will do this stuff using lost foam as well, which is what I am set up for. For now I am only casting in aluminum, an entry level metal for the aspiring backyard metal caster. But I hope to attempt casting bronze some day soon. But that will require rebuilding and/or upgrading my furnace and making some new foudry tools... But that is half the fun. Which doesn't take away from the fact that pulling a successful casting out of the sand bucket is also ALL of the fun.
It's just a hobby for the time being, but at some point I will probably have to try and sell a few pieces to help pay for the charcoal I use for fuel in my melting furnace, scrap alloy, foundry tool-making supplies, furnace maintenance, etc.
Thoughts or comments? Suggestions or ideas for future castings? Like a Florent, I'm all ears!